Here are 4 useful photo tips when using your iPhone.
Send Multiple Photos
It's easy to send multiple photos via email, text message or Facebook. Here's how you do it. First, tap the Photos app, then press Edit (top right corner). Tap the photos you want to send as a group. When you tap a photo, a little red circle with a check in it will appear on the photo (see image below). Once you've selected the photos, tap the Share button (bottom left). Choose how you want to send them and you're done. 
Note: you can only send up to 5 photos at a time via email. You can share up to 9 photos at a time via text message.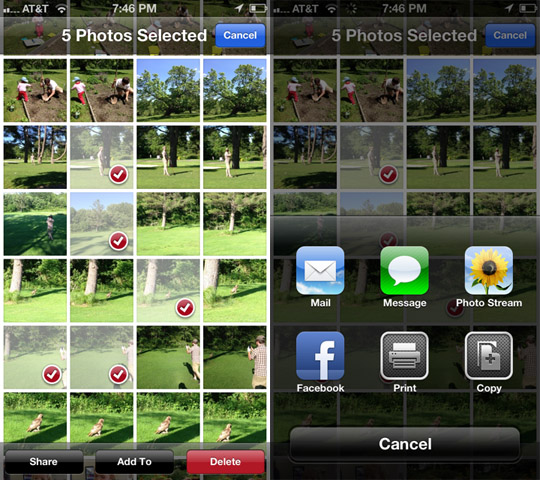 Delete Multiple Photos
Do you end up taking lots of photos on your iPhone at a time? It's easy to delete a bunch of those photos that you know you're never going to use. Finding the time and remembering to do it is the trick. Here are some opportune places to delete photos: when you're waiting in line at the grocery store or in any line, in transit somewhere (not driving), on hold for an extended period of time.
Deleting multiple photos is found in the same place where you send multiple photos. Tap the Photos app, then press Edit (top right corner). Tap the photos you want to delete. Press delete in the bottom right corner. Done.
Screen Capture
Take a picture of your screen by pressing the main circle button and the button on the top right side of your iPhone at the same time. This will take a picture of your screen. You can access the photo in your Photo library.
Save/Copy a Picture in Safari
Whenever you see a picture you like in Safari, you can save it to your camera roll in a couple of steps. Tap and hold your finger on the image for a couple of seconds. A pop up window will give you the option to Save Image or Copy it. When you save the image it will show up in your photo library. If you copy the image you can paste it into any place where you would type.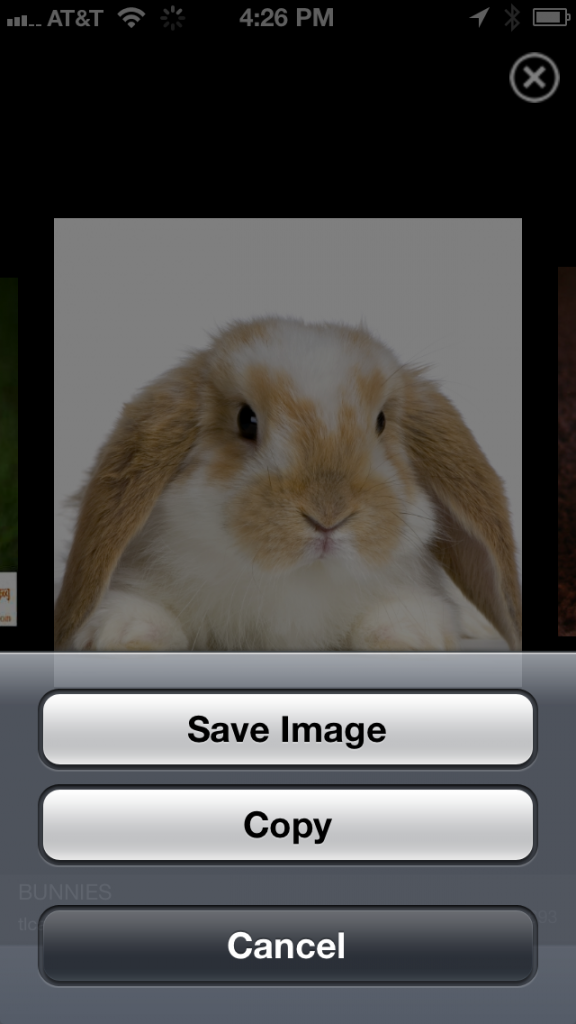 Sign up below to get more iPhone tips.